Bio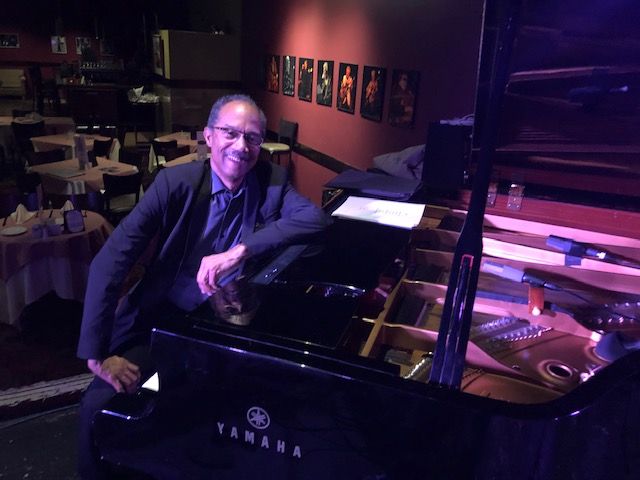 Al Daniels is an accomplished composer/arranger and jazz pianist.  Over the course of his half century as a player/composer he has worked with some of the finest musicians on the west coast.  Originally from the San Francisco Bay Area,  Al's music history dates back to high school where his classical performance in the Bay Area Young Musicians Competition (sponsored by Pepsi) won him a new Kawai piano and an appearance with the San Francisco Symphony. 
But as Al's musical vocabulary increased, legendary jazz saxophonist John Handy  became an early inspiration and mentor during his studies at San Francisco State.  His pursuit of the jazz flame lead him to Seattle where as a student at Cornish Institute he studied under other noteworthy pillars of the day like, Gary Peacock,  Art Lande, and Julian Priester.   After graduating Summe Cum Laude with a Bachelor of Music in Jazz Performance,  Al completed the balance of his military commitment as a member of the March AFB Band in Riverside California.  His studies continued in Southern California at CSU Los Angeles where he completed a Master of Music in Commercial Music, earning Special Recognition in Graduate Studies.
Al's work has included tours with saxophonist Ronnie Laws.  As co-founder/keyboardist/arranger of the Riverside-San Bernardino group JASPER he wrote original music for that group which featured stellar reed players such as Gerald Albright, Everette Harp, Brandon Fields, Steve Tavaglione and many others.  As vocal accompanist, Daniels has appeared in various jazz clubs around the Los Angeles area with Cathy-Segal Garcia in piano trio format. Garcia is active with her Vocal Workshops in Los Angeles for jazz singers. In one of her most recent workshops she featured Cheryl Bentyne from the Manhattan Transfer and hired Daniels to provide solo piano accompaniment for the 10 singers in the Workshop.   Currently he performs mostly in the Los Angeles area leading his own ensembles.
His work has also won recognition in  Jazziz Magazine "Keyboards on Fire Competition" for his original jazz composition "Intimate Pursuit".  That song and nine others, which were part of his album "Life in the Balance" were reviewed by jazz journalist Jonathan Widran  who wrote, "...offers out-there improvisations in front of catchy melodies, with rhythmic nods to gospel and, most interestingly, Brazilian music...the album is one of the better artist released indies of the young year."  His original tune "Jazzed Cats" was featured in the magazines CD of the month.  
On this website there are now a total of three recordings. Al continues his exploration of Brazilian music with his current release Brasiliana.   One of his earlier recordings is a solo piano CD entitled "Grand Piano Stories" (2012), and features eight jazz standards and one original tune.  "The Way To You",  FREE DOWNLOAD, was also featured as a download on allaboutjazz.com.  His first recording "Life in the Balance" is also included in the offerings here.  That recording began the interest he has in Latin Music.  "Samba-Al" FREE DOWNLOAD  shows a bit of his rhythmic Latin/Jazz leanings.  He plans to release two more of his CD's here in the near future.  Please follow this  MUSIC link to his entire catalog thus far.